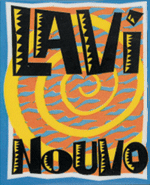 NEW LIFE, « LAVI NOUVO » Program: A HOLISTIC APPROACH TO LOCAL DEVELOPMENT IN HAITI
All projects based on local needs and providing critical resources to address the most pressing concerns.
FARMING: Strengthened local food supply by implementing sustainable farming practices.
Contributed to the construction of irrigation systems comprised of 12 Gully plugs, to preserve arable land from water erosion.
HOUSING: Built 75 traditional rural houses, the Community Center and School in Palmary following the 2010 earthquake / All houses have cisterns to collect rain water.
LAND OWNERSHIP: Secured official land titles for 80 lots in the Plateau Central for local farmers to support subsistence farming. In 2014 the City of Paris rewarded the program with a Pro Bono Award.
EDUCATION: Supports educational development through the training of teachers, creating a Community School Resources Center and supporting schools serving 900 students. This work continues today. Our schools' good results reflect the quality of our impact.
RESEARCH: Funded a research study in 2004 by Agronomist Nathan McClintock that established 'Regenerative Agriculture for Haiti's Central Plateau' (www.researchgate.net), which diagnosed the difficulties of subsistence agriculture. The
study was then used to inform the future work of Zanmi-Lassante and fund agricultural development.
AgroParisTech 2012 – « Diagnostic agraire de la localité d'Epin » ( Agricultural Diagnostic of Epin area) Ariane DEGROOTE and Adeline BOUVARD, Memorandum for Agronomy Engineering Degree.