Connecting and bringing energy to "The outside country"
At the time of our inception, in 1993, rural Haiti, and especially the Central Plateau, were known as « the outside country ». It had been so for centuries.
The end of Isolation – Impact of New Technologies – Setting-up permanent
connection.
Today, the use of cellular phones is widespread in rural areas.
To take Haiti into the 21st century, internet connection and computer technology must be made available across socio-economic boundaries.
Please join us as we work to equip schools with internet connection and computer equipment.
Electro-Haiti : Solar Energy, Innovation and Development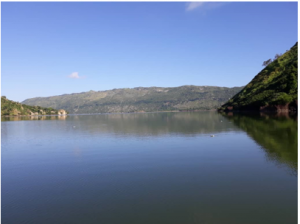 The creation of mingrids to capture and distribute solar energy in Africa (PowerGen,   https://www.powergen-renewable-energy.com) and Haïti (Earth Spark http://www.earthsparkinternational.org), have transformed the lives of villagers.
OUR GOAL
Implantation of a solar mini-grid, both affordable and, in time, financially sound, in the area of Cange.
Current objective: Observe to Innovate
Identify a site which: topography, demography, economic potential, will provide the basis for the implantation of a solar mini grid.
Actually, the area of Bas Cange, community on the shores of Lake Pelligre, with two operational basins for fish farming  and a school,  seems like an approbrate starting point for a feasibility survey.
We are ready, within our budgetary limits, to finance the cost of this survey.  The conclusions and recommendations will provide a basis for ongoing efforts to secure support for the project by a leader in the establishment of renewable energies for development.
Donate on our special Zanmiparis site hosted by Partners In health:
https://partnersinhealth.donorsupport.co/-/NYXFTJPL